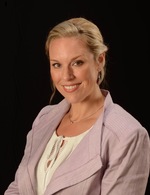 Katherine Lowry, M.S.ED., worked with Florida convicted adult sexual offenders from 2004 through 2007.  During that time, she witnessed how the polygraph is an effective tool in therapy and decided to become educated and trained in the field.  Kathy graduated from the International Academy of Polygraph, Fort Lauderdale, Florida in 2005.  Later she certified as a Post Convicted Sex Offender Testing or PCSOT examiner in 2006.  She is a current member of the American Polygraph Association. 
Kathy is able to administer many different types of polygraphs.  She has administered many pre-employment exams for a variety of employers.  She also administers criminal specific (e.g. theft or sex crimes), PCSOT, fishing tournament, and even infidelity exams (e.g. cheating partners). 
Please feel free to call her with any questions at (239) 443-6385.  She is willing to travel however travel fees may apply outside of the Southwest Florida region.  Payment is due in full prior to any exam.  No refunds are available.  Cash, checks, credit and debit cards are acceptable.  A sliding fee schedule may apply if multiple exams are requested.